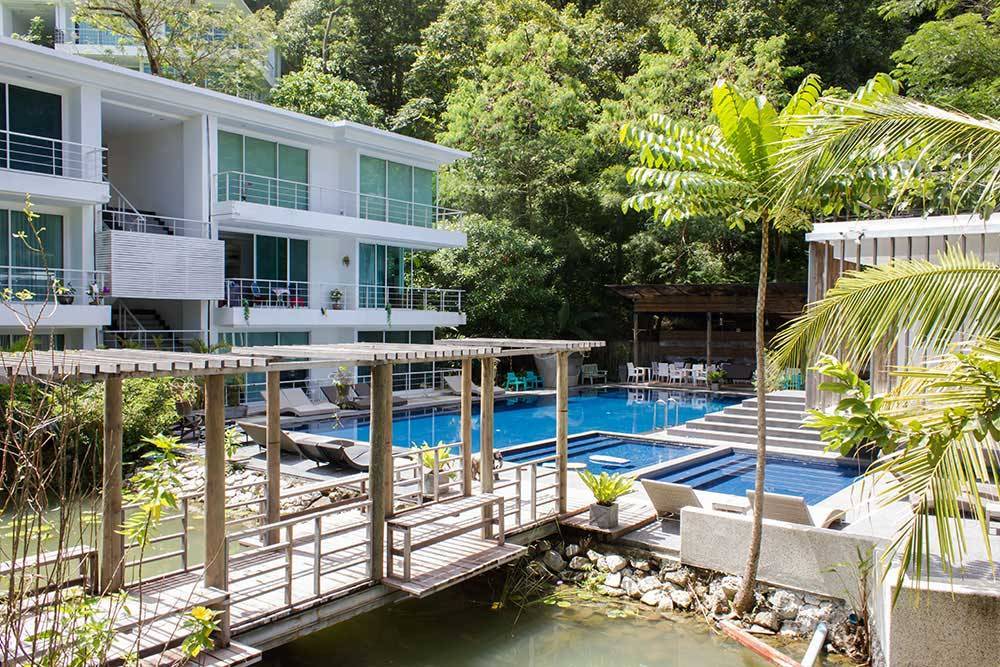 Summary
Bangtao Beach Bar, Phuket
Type

West coast Phuket Apartments for sale

City

Kamala properties for sale

Status

For Sale
Condition

Bedrooms :

1

Bathrooms :

1

Garages :

N/A

Price :

THB 2,500,000

Area :

68
Description
Details
This example Kamala 1 bedroom / 1 bathroom Apartment is located in on Phuket island, Thailand was selling for ฿2,500,000, and is for sale, or re-sale. We also provide a best price garentee for this Apartment selling price of: ฿2,500,000
Property Title: Kamala Apartment with 1 bedrooms selling for ฿2,500,000
Type:
Price: ฿2,500,000 (Please also contact us for best price and other deals available right now)
Bedrooms: 1
Bathrooms: 1
Category: Kamala for sale, Kamala property

Local Info
About the property
Apartment / Condo description: Price reduced from 3,500,000 to 2,500,000 Baht This ground floor Kamala studio apartment in Phuket located within a modern condominium resort is set on a quiet hillside at Kamala Beach and is surrounded by a stunning tropical forest with its purely nature and tranquil atmosphere. The condominium provides common swimming pool, fitness room, squash court, small tennis court, sauna and a pool side restaurant. A resort shuttle bus takes you within 5-10 minutes to the beautiful beach of Kamala. The Kamala studio apartment has been designed to give a cosy feel throughout with ample natural light via the sliding doors that lead onto the balcony area. The kitchen has been finished in an elegant white terrazzo and comes with a built-in breakfast bar and is equipped with a large fridge, hob, microwave. The bedroom / living area includes a king size bed, sofa and large flat screen TV. A WiFi internet connection is available with various connection packages. The bathroom provides a large rain shower and is also equipped with a laundry cabinet. Location: The kamala studio apartment is located up a steep hill at the back of Kamala village to allow for a quiet stay away from any traffic. The condominium is approximately 3-5 minutes drive or 20 minutes walk (1.5km) to the main shops / beach. A shuttle bus is provided at reception or the option for bike / car hire is also available. The apartment is perfect for those looking to either reside long term or use as a great holiday getaway apartment with its calming sounds of nature.
About Kamala
Kamala beach, Phuket, pronounced "Ga Ma Lar", provides a haven for those who prefer the quieter life.Although the southern end of the beach can get busy in the high season, the northern end is peaceful all year round. Kamala offers a friendly and village feel, and a diversity of restaurants and small bars can be found on this small road. Cheaper food options/market stalls can be found on the main Kamala Road.If you are looking to spend most of the time on the beach enjoying the sea, this is a very good place to be. The beach is quite nice and is not too crowded. The sea floor is nice and sandy. In the afternoons the water spectacularly recedes leaving a blanket of rocks at the left end of the beach for local fishing and a beautiful swimming area at the right end of the beach.
About Phuket
Name:
Kamala, Phuket.
State:
Phuket
Phuket's Capital:
Phuket City
Airport Name:
Phuket International Airport (HKT)
Place / Location:
Phuket island, Thailand
Airport Code:
HKT
Location:
Phuket is located at longitude 98° 18′ 45? and latitude 08° 06′ 38?, 82 feet above sea level and is located 32 km northwest of the city centre, in the north of Phuket island in Thailand.
Language:
Thai
Currency:
Baht
Local time:
GMT+7
FAQ
Whats the weather like around the 1 bedroom Apartment in Kamala and Phuket island in Thailand?
In Kamala, and around the 1 bedroom Apartment, the weather is warm, very warm, all year round. However, the weather is generally most pleasant from late December to March, or even May, when there are clear skies and sunshine. The "hot season" is from April to May, when temperatures reach their highest. The main "rainy season", or monsoon season, is between May / June and November, or even as late as December over the last decade or so.
Whats the best street food by the 1 bedroom Apartment, or around Kamala?
That's easy, for me anyway. Around the the 1 bedroom Apartment, like anywhere around Kamala, there will be little grilled chicken (Kai Yang) street stalls. The chicken is often eaten with sticky rice (Khao Niaow) and sweet chilli sauce. Yum!. Try it for breakfat. Real goooooood 🙂
Can a foreigner buy a Apartment / property in Kamala or Phuket in Thailand?
The short answer is yes. Generally, the key requirements for buying a Apartment property or any Real Estate around Kamala on Phuket island, Thailand are the following: A) A deposit of 10% to 20% of total price to be paid on the 'Promise of Sale' (before signing the final contract). B) A foreign buyer has two options: either a 30-year leasehold or purchasing the property through a limited company. Kamala Apartments can be purchased by foreigners as long as at least 51% of the building is owned by Thais. C) Stamp duty is normally 0.50% of the total price. D) Registration fee between 2% and 2.5% of total Kamala property price plus agent fee. It is also important to know that if you are a non-Thai citizen, you may be subject to specific regulations and in certain instances be required to hold a specific permit enabling you to acquire Kamala or Phuket island in Thailand property. This does not apply to properties situated within special designated areas, such as developments on Phuket. We offer complimentary pickup toview this 1 bedroom Apartment for sale, and concultation, so drop us an email.
Is it safe drink water from the tap in this 1 bedroom Apartment, or around Kamala on Phuket island, Thailand?
Personally I do NOT drink water from the tap on Phuket, but they say you can? I suggest that you buy 6 pack bottled water from any local Kamala mini market around this 1 bedroom Apartment for sale for drinking. The cheap clear, none branded, bottles, to me, are the best. I do though, as with other expats and locals around Kamala, brush my teeth with tap water, and use it for making tea / coffee etc, but only after boiling a few times. If you are unsure when you buy this, or any, 1 bedroom Apartment, stick to the bottled water.
Where is the best places to watch the sunset on Phuket island?
In my view the beach. Around this 1 bedroom Apartment is OK but the best places are: Promthep Cape (Laem Promthep), Big Buddha or Kata Rocks. Anywhere around the west / south side of Phuket, Thailand.
BIG question! How much is a print of beer or larger in around this Apartment for sale or Kamala?
The beer or larger prices around this Apartment, or Kamala on Phuket island in Thailand is: Domestic Beer (0.5 liter draught) is around 70 / 90.00฿ while Imported Beer (0.33 liter bottle) will be around 100.00 ฿. Nightclubs, and higher end venues can be a lot more and supermarkets / mini markets will be a bit cheaper. Check out the 'Happy Hour' signs as you walk or drive by. Most bars will have them. I have known people on Phuket island, Thailand island who only track these events and save a load of money. Everyone to his/her/their own right 🙂
What is the cheapest time to fly to Phuket island in Thailand?
If you buy this 1 bedroom Apartment try and book your flight to Phuket in Thailand at least 3 months in advance to find the cheapest flight deals. Saying this, check out our delas from Phuket island, Thailand below.
Can I pay for my flight to Phuket island in Thailand in a differant currency on your flight booking system?
When booking your flight to Kamala on Phuket in Thailand our flight search module on our flights page, and all cheap flights from the module below, are in EURO (€) or $. To change the currency simply go to the flight booking page and once you are on our flight offer pages you can change the currency by using the top-right scroll-down menu. Use the same system for changing the language.
What is the best days to fly to Phuket?
If your flying into Phuket to stay at your Apartment try and book your flight on a week day. You'll find low-cost flight tickets to Phuket International Airport in Thailand on weekdays, and therefore avoid weekend flight surcharges.
Are flight prices higher on Kamala / Phuket, Thailand national holidays?
Bottom line is 'Yes'. This goes for national holidays in your own Country also. Try avoid flying in heavy traffic holidays by travelling from / to Kamala or Phuket before or after any major holidays.
Is there a smoking lounge at Phuket International Airport?
Bottom line is yes. Once you leave your 1 bedroom Apartment to go to Phuket island airport (HKT) in Thailand simply go to the departure lounge, after immigration, and its by a small coffee shop. Be warned. The smoking room is very small and even before you lite up it feels like you have already had 5 cigs 🙂 VAPERS BE AWARE! Vaping (e-cigarettes) is still banded in Thailand 'so say' due to health issues, but in reality for import tax issues. 'On the spot' fines, or threats of jail time by local police. IF you do vape, and do get stopped and fined, ask for a police report. That should be fun? Bottom line is to 'just buy cigs' for your holiday. Saves on the flaff. TIT.
Is there WIFI Internet at Phuket island airport in Thailand?
Yes. You can get free Wi-Fi at Phuket International Airport' by connecting to the airports access point. Simply log-in to the airport website, which pops up on your mobile/tablet browser once you arrive. As far as I know, or remember, there is also walled computers to use in the departure area also.
Contact / Search
If you have any question concerning this '1 bedroom / 1 bathroom Apartment' for sale, what's around Kamala, any legal purchasing questions, or wish to book a viewing time then please use the email form at the bottom of this page to contact us.
Personal Kamala, the island of Phuket Property Tours: If you wish to find simular Kamala type holiday homes, such as one of our Kamala Penthouse apartments for sale, or you are simply searching for cheap Phuket island, Thailand Condos for sale as a investment then we will make it all very easy for you. We offer a quick 'Search & Find' Kamala property search system where you can simply send us a quick email before you arrive and we will find the property, and the best price for you. Simply fill in the form and contact us by following one of the above links before you arrive. Altervativly, once you are on the island simply pop into the 'Bangtao Beach Bar & Cafe' for a chat 🙂
Alternatively, have a look around using the location links below.
Contact us about this Kamala 1 bedroom Apartment
If you are interested in this '1 bedroom / 1 bathroom Apartment' for sale, and already on the island, please give us a morning time that you would like us to pick you up and show you this Kamala 1 bedroom Apartment, but please allow at least 24 hours from the time you submit this form. Please also add the name / location of where you are staying in the comments section of the form. If you are not on Phuket yet please let us know your ETA. Thank you.
More Kamala and Phuket, Thailand services we offer
Buy cheap flight deals to Phuket island in Thailand: Booked your Hotel and need a flight? If your looking for budget priced flight deals to Phuket in Thailand simply use our very own search and compare Phuket low-cost flight tickets booking system. Simple and easy!
Besides offering low-cost flight deals to Phuket island airport in Thailand we also offer Thai residence, tourists and expats, who live on Phuket, to search for cut-priced flights from Phuket island airport in Thailand every day! 🙂
Phuket island in Thailand accommodations: If you have not already booked any accommodation on Phuket island in Thailand you can find the best Phuket, Thailand Villas, and all types of accommodations, offering the lowest rates.
Phuket Tours & Activities: Here we also offer you to book online any tour or activity around Phuket island in Thailand. You can find all Phuket Tours right here and book online before you arrive.

Back to: Home – Kamala Apartments
Location
StreetView